New Bill Fontana Exhibit at Venice Biennale Explores Primal Beauty of Renewable Energy
Works commissioned by the International Renewable Energy Agency raise awareness about how renewables can help tackle climate change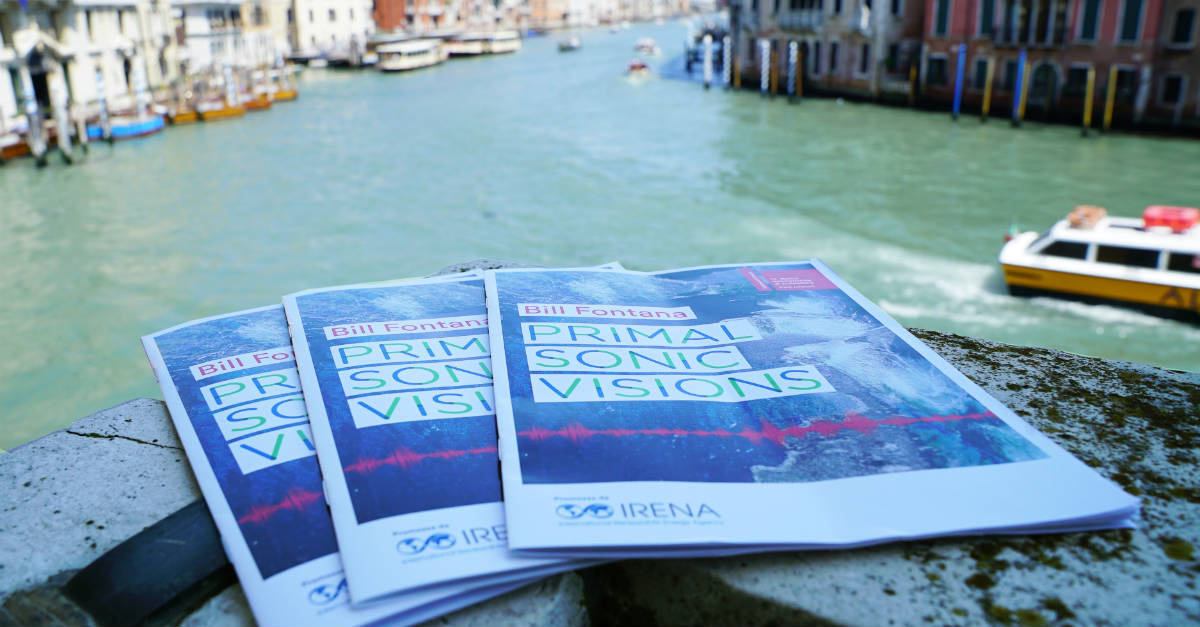 Venice, Italy, 13 June 2018 – A new exhibit by renowned international conceptual artist Bill Fontana presents a striking new series of multimedia art works, captured at renewable energy projects around the world, that seek to reveal the hidden beauty of the forces of energy in nature. The exhibit, one of thirteen collateral events selected to take place during the Venice Biennale of architecture, was commissioned by the International Renewable Energy Agency to convey the transformative power of renewable energy to a broad public audience. The exhibit is being held at Università Ca' Foscari Venezia, one of Venice's oldest universities and a leading center for sustainability in Italy.
One of the most powerful ideas in the theme of year's Venice Biennale of Architecture, Freespace, is that in interacting with the natural resources of the Earth, architecture can reveal its mysteries. This confers a responsibility on the architect, for though nature's gifts are free, we have a duty to ensure that they can be enjoyed by all people, today and long into the future. In this way, humanity becomes a central tenet of architecture.
Today, more than ever before, the existential threat posed by climate change and sustainable development bring an urgency to this discussion.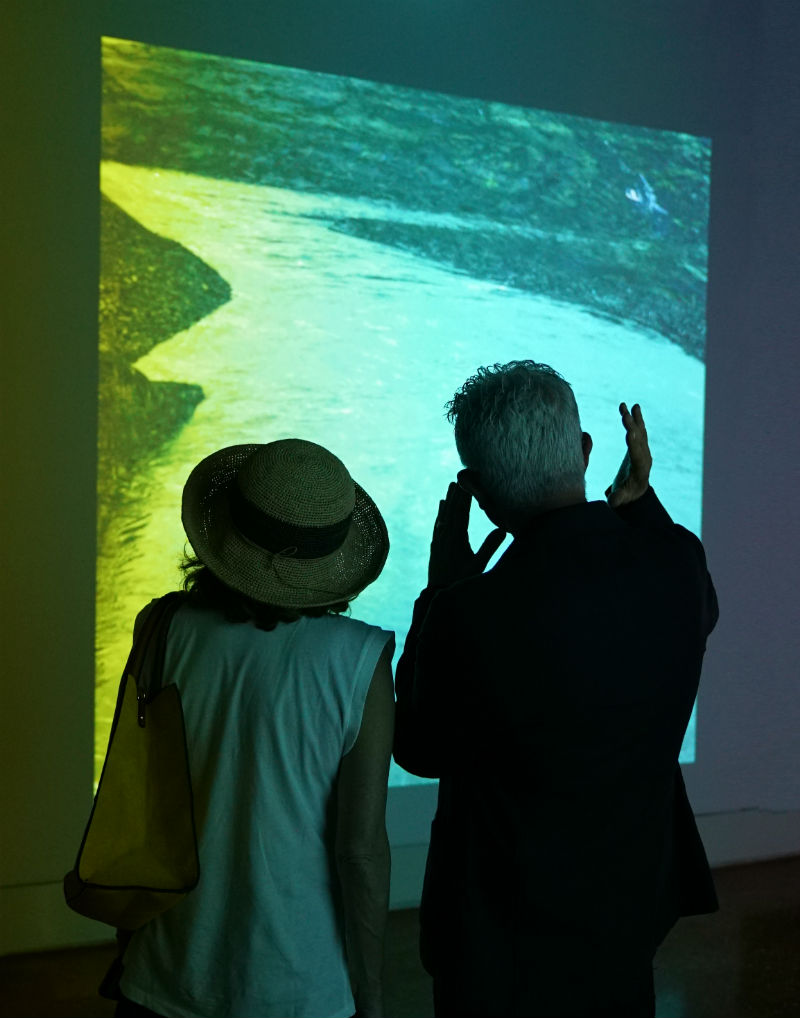 Although the global energy transformation is underway and accelerating, it is not happening fast enough. In order to meet the objectives of the Paris Climate Agreement to limit global temperature rise to two degrees, the pace of global renewable energy adoption must be increased by a factor of six. This requires concerted efforts by all to push for more ambitious actions, and art can be a powerful medium to help bring the needed change to achieve this.
The material for Bill Fontana's new sound and visual installations were captured from renewable energy sites and sources in Austria, United States, Iceland, Italy, Portugal, the United Arab Emirates, and the United Kingdom.
The exhibit, which is on now until 16 September at Ca' Foscari University of Venice, was made possible thanks to the generous support of the Ministry of Climate Change and Environment of the United Arab Emirates and the Italian Ministry of the Environment, Land and Sea. Venice Science Gallery and Arthemisia collaborated in the organization of the exhibition.
Images and high-resolution video of the exhibit and artworks are available on request from IRENA.