Youth Gather to Tackle Development and Climate Challenges with Renewables
Inaugural IRENA Youth Forum, strengthens engagement with young people in the context of renewable energy and sustainable development
"Beyond the growing cost advantages of renewable energy, accelerating its deployment is a moral and ethical imperative. It is the responsibility of our generation to provide the next generation with the opportunities we were afforded," IRENA Director-Francesco La Camera told a packed room of young people, media, and IRENA Assembly attendees, during the opening of Agency's first ever youth-focused event.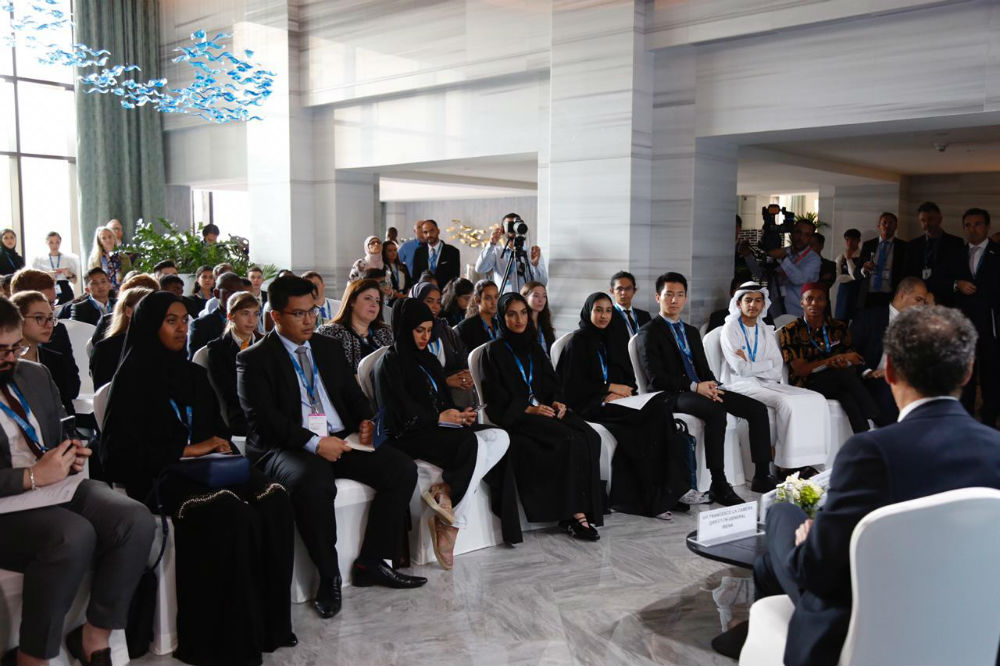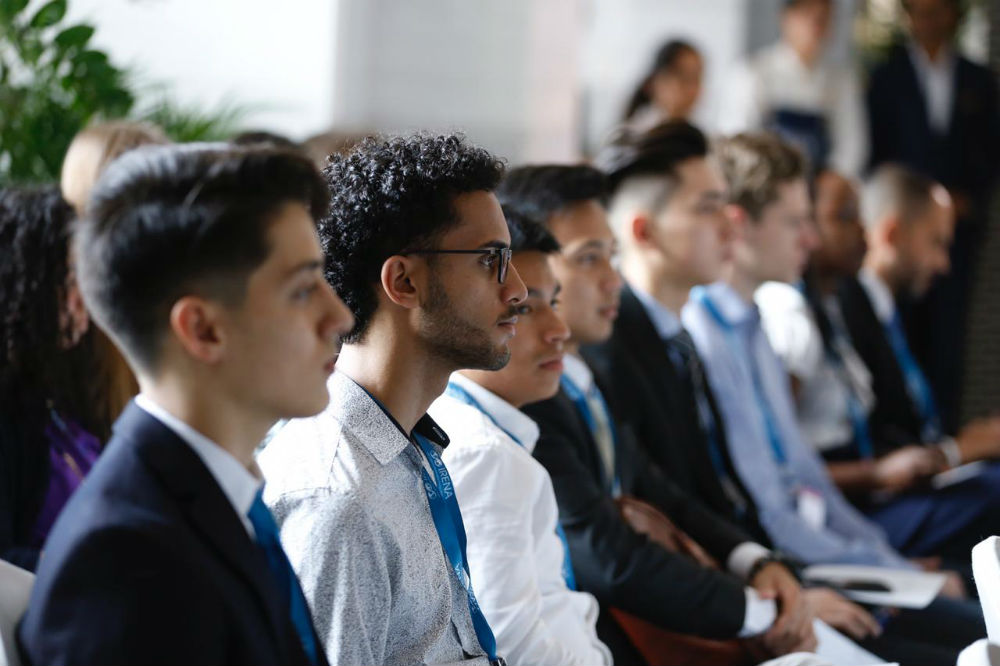 The IRENA Youth Forum: The New Generation of Decision Makers, held on 10 January 2020, gathered almost 60 youth from around the world to Abu Dhabi, to focus on the key role of youth in the global energy transformation. Drawn from a range of academic disciplines and backgrounds, the participants shared a common eagerness to voice their views on topics linked to renewables and sustainable development.
Sharing the space with the Director-General during his opening address, and later answering questions from the young delegates, were UAE Minister of Climate Change and Environment, H.E. Thani Al Zeyoudi, and President of the United Nations 74th General Assembly session, Tijjani Muhammad-Bande. The UAE Minister shared his views on the state of renewable energy globally, the leading role youth are taking in his country's climate discourse, and the need for young people to take an active role in driving the energy transformation towards renewable-power generation.
Drawing from experiences in his home country, Nigeria, the UNGA President emphasised the necessity of inter-generational considerations when tackling global issues like energy poverty and development, and commended IRENA for convening a session on gathering youth inputs towards addressing the climate and sustainable development challenges with renewables.
Agents for change, growth and environment
Young people are a major human resource for development and key agents for social change, economic growth, innovation and environmental protection. Seeking to seize upon this energy and collect inputs that can be incorporated into the discussions of IRENA's Assembly and the Agency's work, the Forum's participants broke into groups focusing on youth and renewables in the context of innovation, socio-economic benefits, and climate action.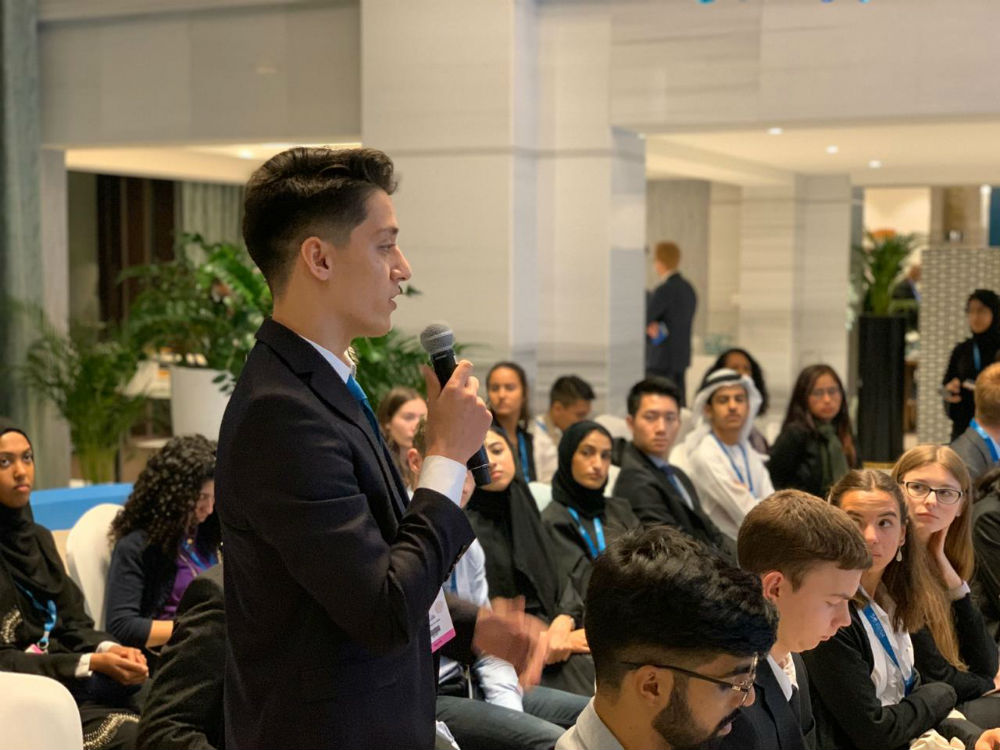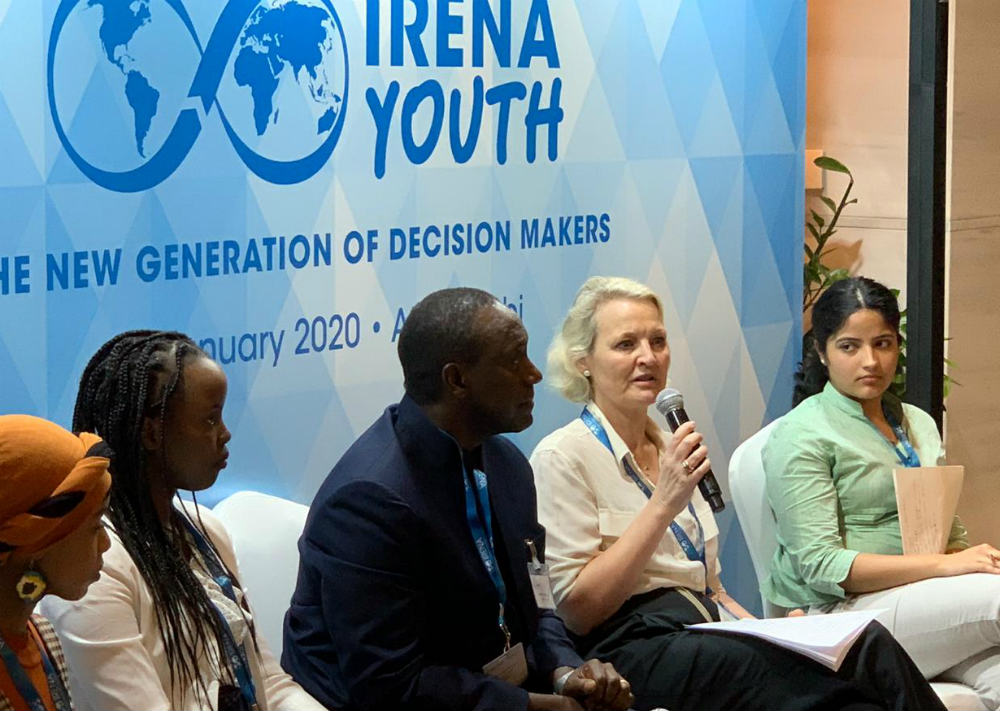 Sierra Leone Member of Parliament Hon. Kandeh Yumkella and European Commission Director-General for Energy Ditte Juul Jørgensen, answer questions from Forum participants.
Outcomes from these discussions were shared in during the forum a session moderated by Sierra Leone Member of Parliament Hon. Kandeh Yumkella, with participation from European Commission Director-General for Energy Ditte Juul Jørgensen. Representatives from the discussion groups emphasised the need for education in renewables to already begin at primary-school age; encouraged young people to act and bring solutions that can be disruptive as the need for change is urgent; that countries should seek to implement infrastructure and technologies that "leapfrog" others, like renewables in the context of decentralised energy; and highlighted the importance of considering the needs, values, and knowledge of indigenous peoples.
Taking note of the young people's thoughts and answering their questions on how youth can get involved in stimulating change, the EU's Energy Director-General explained how youth voices have already made an impact in the European Union – that the international youth-led climate strike movement had had an impact on elections, and resulted in legislators drafting a new European Green Deal that seeks to address the global climate challenge.
In closing remarks, Hon. Kandeh Yumkella highlighted that the road ahead was not easy, and that new challenges in the energy transformation would arise, in particular, the limited geographic availability of minerals required in some energy transformation technologies. He emphasised the need for greater international cooperation and dialogue to avoid conflict over these resources, and felt hopeful for the future after seeing how participants worked together during the Forum.
While the Forum was IRENA's first major event on youth, the Agency does run several programmes to incorporate young people in its work. IRENA has an internship programme for recent university graduates, a trainee summer programme for university undergraduates, and Associate Professional and Junior Professional Officer programmes for post-graduates seeking professional work experience in an international environment. A day before the Forum, IRENA launched an expansion to its associate professional programme, and established a capacity building programme for young professionals from Least Developed Countries (LDCs) and Small Islands Developing States (SIDS).