Egypt Renewable Energy Conference

Overview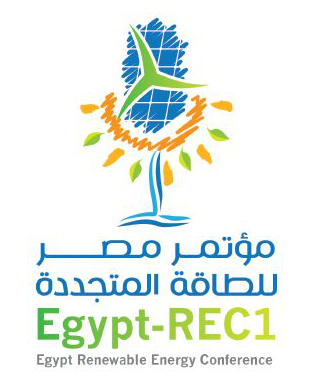 Egypt is committed to scaling-up renewable energy as part of its energy diversification strategy and economic development plans. With renewable power generation targets of 20 per cent by 2022 and 42 per cent by 2035, the country has committed to tapping its vast renewable energy resources to bolster its domestic energy security. The Benban Solar Park under construction near the city of Aswan, which could soon become the biggest solar installation in the world, underscores this ambition.
To achieve its targets, Egypt's policy, regulatory, institutional and financial frameworks require further strengthening. IRENA is working closely with the Egyptian government to support its efforts towards accelerating renewables deployment and central to this is the preparation of a 'Renewable Energy Outlook: Egypt' report that analyses the technology pathways available to maximize the country's long-term renewables potential.
Offering a high-level platform for the launch of the report, the Ministry of Electricity and Renewable Energy of Egypt and the International Renewable Energy Agency (IRENA) co-organised the 'Egypt Renewable Energy Conference' on 9-11 October 2018 in Cairo, Egypt.
The event brought together key decision makers and leaders from governments, industry, financial institutions and other key stakeholders in the Arab world to have an exchange on latest renewable energy developments in the region and discuss the way forward.
This event is co-organised by:

Presentations
Renewable Energy Outlook Findings, by Gurbuz Gonul, IRENA
Renewable Energy Benefits: Leveraging Local Manufacturing Capacity, by Rabia Ferroukhi, IRENA
Renewable Energy Benefits: Boosting Renewable Energy Jobs, by Rabia Ferroukhi, IRENA
Programme
09:30-11:00
High-Level Opening Ceremony
Launch of the Renewable Energy Outlook for Egypt
11:15-11:45
Presentation of the Findings of the Renewable Energy Outlook for Egypt Q&A
11:45-13:00
Session 1:
Enabling Frameworks:
Renewable Energy Deployment Policies
14:00-15:15
Session 2:
Renewable Energy Investments
15:30-16:45
Session 3:
Renewable Energy Benefits:
Leveraging Local Manufacturing Capacity
09:30-10:50
Session 4:
Innovation in Renewable Energy:
Storage and Electrification of Transport
11:15-11:45
Session 5:
Renewable Energy Benefits:
Boosting Renewable Energy Jobs
12:45-14:00
Session 6:
Small Scale Renewables
IRENA Training on Renewable Energy Project Development