Click to download the RRA Service-Resource Pairs Template and an example of a filled RRA service-resource pair template.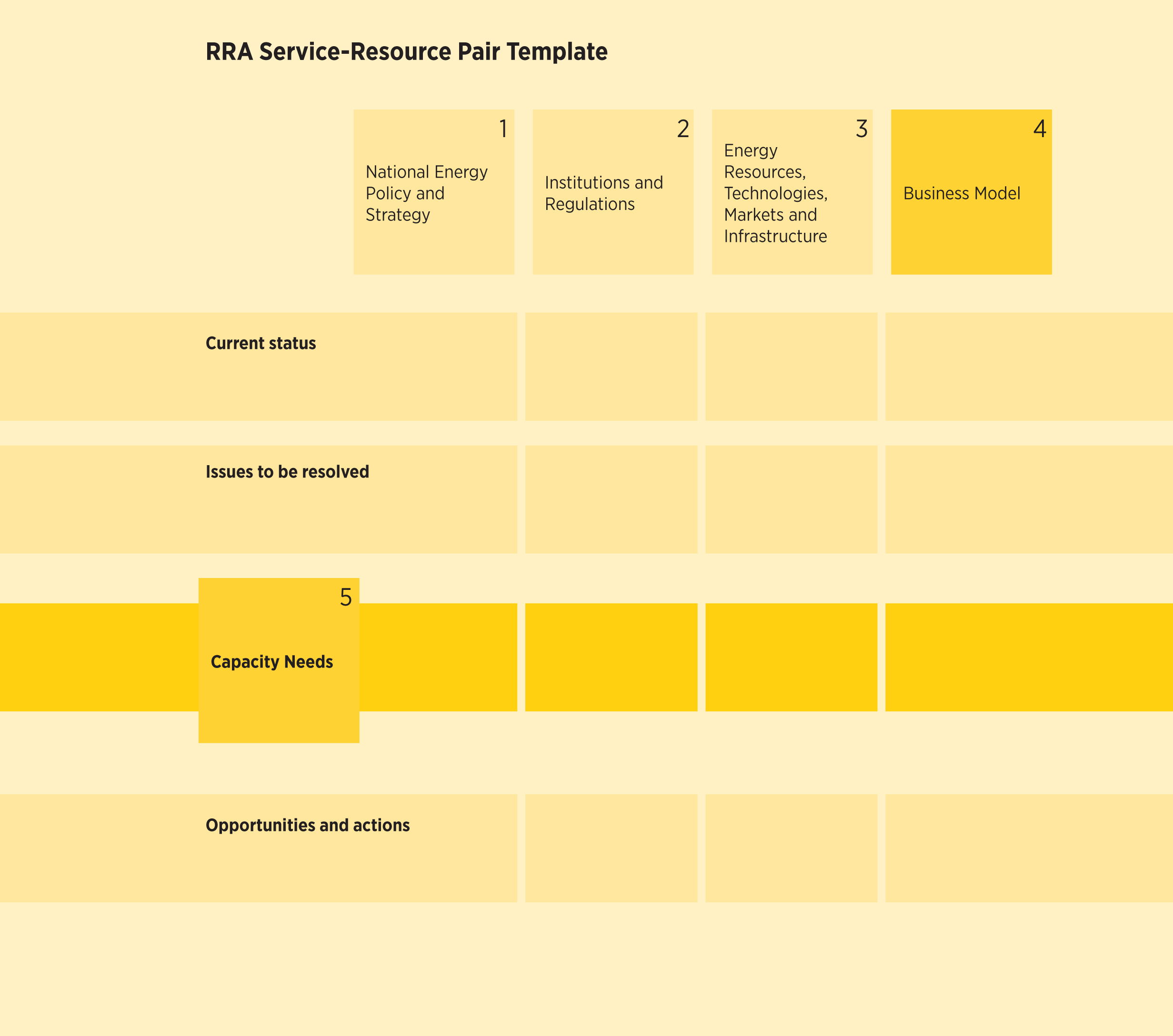 Service-resource pairs are priority pairings of energy demanding services with relevant renewable energy resources. Services fulfil demand through electricity (on-grid and off grid), motive power, thermal (heating and cooling) and transport. Renewable energy resources are classified into bioenergy, geothermal, hydro, marine, solar, wind - either on their own or in a hybrid installation. Examples of probable service-resource pairs combination are:
on grid electricity - geothermal,

off grid electricity - wind,

off grid motive power - hydropower,

thermal energy - solar, etc.
The main objective of the RRA in each country is to identify key actions and obtain consensus from a wide range of stakeholders to carry out these actions and accelerate the deployment of renewable energy. This objective is supported through a country-wide consultation that identify service-resource pairs of desired energy services and renewable technologies that can provide these services, and assess the market status of each of these pairs.