First IRENA Investment Forum Kicks Off in Southeast Asia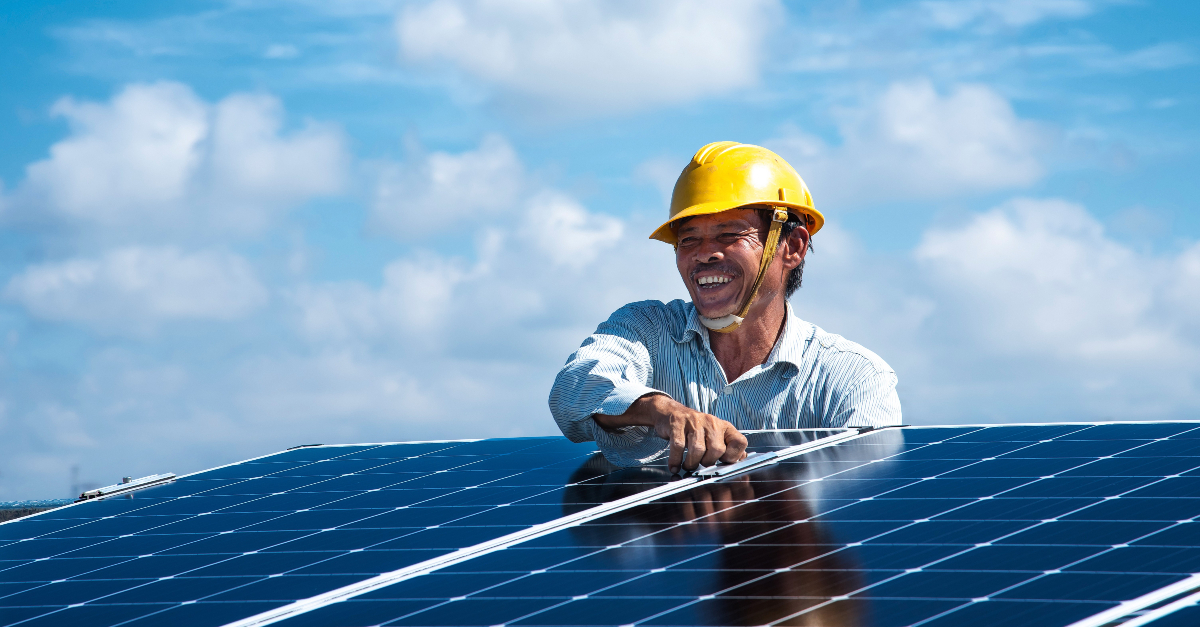 Accelerating energy transition through investment takes centre stage in cooperation with Indonesian G20 Presidency.
Bali, Indonesia/Abu Dhabi, United Arab Emirates, 30 August 2022 – The first-ever Investment Forum organised by the International Renewable Energy Agency (IRENA) takes place from 31 August to 1 September 2022 in Bali. Co-hosted by Indonesia in the margin of its G20 Presidency Energy Transition Ministerial, the joint forum aims to mobilise energy transition investment, ease access to finance and accelerate renewable energy projects in the Southeast Asian region.
A significant scale-up of financing is critical to meet net zero commitments in the region by mid-century. In the short-term, ASEAN's aspiration to achieve a 35% renewable share in electricity capacity by 2025 looks within reach. IRENA's World Energy Transitions Outlook shows that over USD 24 trillion of global investment must be redirected from fossil fuels to energy transition technologies by mid-century to achieve a climate-safe 1.5°C. In Southeast Asia, renewable power, grids and transition-related power technologies and infrastructure alone require over USD 5 trillion by 2050 corresponding to two-thirds of total energy investment needed.
Investment pays off, as IRENA's forthcoming socio-economic analysis and Outlooks for Indonesia and ASEAN show. Renewables and related technologies enable countries to meet their rising energy demand, improve health, environment and air quality, while stimulating industrialisation, domestic growth and jobs. By covering 65% of its final energy demand with renewables, ASEAN can reduce three-quarters of its CO2 emissions in 2050 compared to current policies, and in the process save energy costs of USD 200 billion cumulatively by 2050. Jobs in the renewable sector would grow from around 1.3 million today to over 5 million by 2050.
Ahead of the Forum, Indonesian Energy Minister and G20 President Arifin Tasrif said: "Now is the right time to accelerate energy transitions by boosting clean energy investment. This decade is the decade of action, to achieve SDGs target and accelerate a just energy transition. Post pandemic economic recovery and instability in the energy market are serious challenges faced by all countries. Global and regional cooperation is becoming more and more needed to push for collaboration for investment in the renewable energy sector and clean energy implementation. I hope this forum could bring different sides and together realise a just energy transition."
Francesco la Camera, Director-General of IRENA, added: "The speed of the global energy transition depends on progress made in Southeast Asia. Unlocking the region's renewable potential through investment will be a make-or-break in the fight against climate change. Indonesia's G20 priority to promote renewables for a sustainable recovery is the right way forward and sends a strong signal ahead of COP27. I hope this Forum contributes to the region's just transition efforts to decouple energy demand and decarbonisation from economic growth with real tangible socio-economic benefits for people and local communities."
By bringing together decision makers and leaders from governments, industry, project developers and investors from Southeast Asia, the Investment Forum creates enabling frameworks for investment, pipelines of bankable projects and facilitate access to finance. The forum addresses policies and barriers to investment, the de-risking of projects and mobilising of capital.
Matchmaking sessions connect business partners and encourage business deals between financiers and project owners of 20 concrete projects in the Asian market. IRENA-own leverage instruments, such as the Climate Investment Platform (CIP) and the Energy Transition Accelerator Financing (ETAF) Platform support the channeling of financial resources to emerging economies and scale up of renewable projects.
Regional and sub-regional Investment Forums are a key element in the Agency's strategy to support the mobilisation of investments in energy transitions with concrete impact on the ground. The next Investment Forum focuses on West Africa and take place in Abuja, Nigeria before the end of the year.
Watch the livestream: Day 1 | Day 2
More information about the IRENA Energy Transitions Forum here.
This press release is also available in Indonesian.