New Geopolitics: Commission on the Global Consequences of Renewable Energy Transformation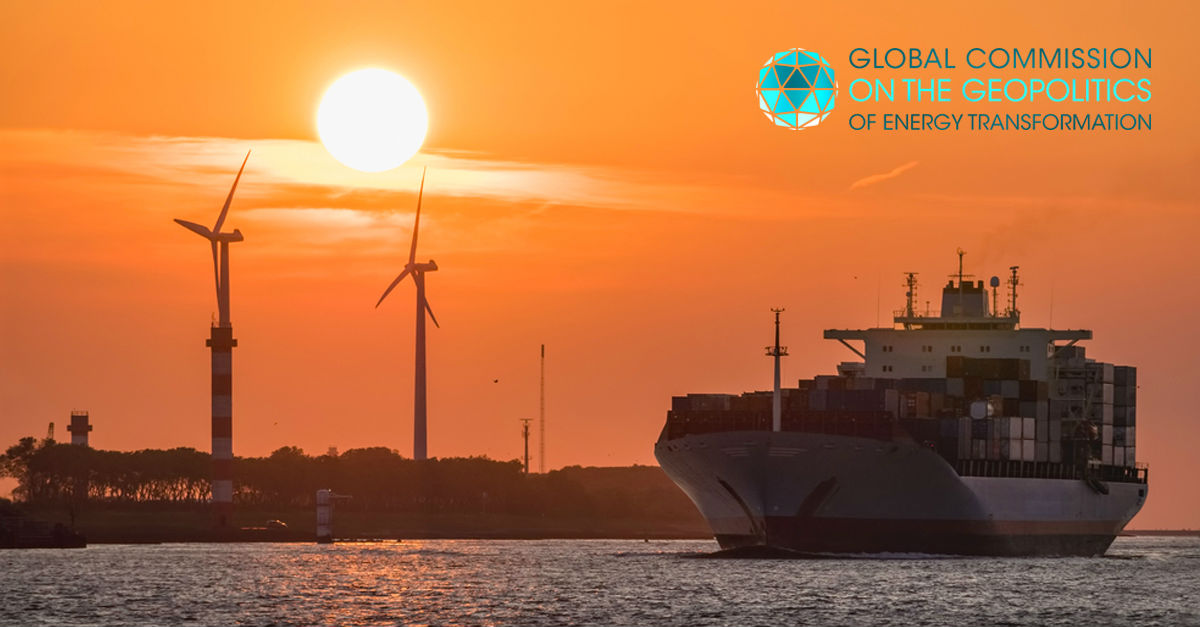 Berlin, Germany, 18 April 2018 – Global leaders from across the spheres of energy, foreign policy, trade, development and business have been announced as members of the newly formed Global Commission on the Geopolitics of Energy Transformation. The Commission was launched in January during the Assembly of the International Renewable Energy Agency (IRENA) and its work is supported by the governments of Germany, Norway and the United Arab Emirates.
The former President of Iceland, Olafur Grimsson will lead the Commission as Chair. Members of the Commission include prominent government and business leaders from the United States, Saudi Arabia, China, Germany, Brazil and the Russian Federation and other countries.
The line-up was announced on the second day of the annual Berlin Energy Transition Dialogue (BETD), hosted by the German Federal Foreign Ministry and the Ministry of Economy and Energy. The Commission will meet for the first time during the BETD to establish a roadmap towards the development an authoritative report to be released during IRENA's next Assembly taking place in Abu Dhabi, in January.
"This Commission represents a truly formidable body of global leaders who will bring rigour, critical thinking, and a broad range of perspectives to the table as we analyse the potential effects of a renewables-based energy system on national and global politics," said Commission Chair Olafur Grimsson. "As a result, this Commission's work will be a robust assessment of the evolving geopolitics of energy as we move towards the post-carbon era."
The Commissioners will bring professional perspectives from nations across the world and will reflect insights from traditional energy exporters, and net energy importers alike. Countries at various stages of renewable energy exploration and development are also represented in the Commission's membership. The Commission will be supported by an expert panel of renowned academics.
"The shift to renewable energy is proving to be one of the most positively transformational trends of our age. Renewables offer a cost-effective pathway to poverty reduction, increased energy access and economic growth whilst reducing energy-related emissions," said Adnan Z. Amin, "As we move towards a more decarbonised, decentralised and digitalised energy system, and scale-up renewables in line with the Paris Climate Agreement and Sustainable Development Goals, countries will need to better understand the nature of the evolving geopolitical landscape, so as to ensure prosperity and peace."
The full list of Commission members and expert panel members, includes:
Olafur Ragnar Grimsson (Chair), Former President of Iceland
Khalid M. Al-Sulaiman, Former Vice President for Renewable Energy at Kind Abdullah City for Atomic & Renewable Energy, Saudi Arabia
Adnan Z. Amin, Director-General of IRENA
Anatoly Chubais, Former Deputy Prime Minister of the Russian Federation
Christiana Figueres, Former Executive Secretary of the UN Framework Convention on Climate Change
Joschka Fischer, Former Vice Chancellor and Foreign Minister of Germany
Pascal Lamy, Former Director-General of the World Trade Organization
Carlos Lopes, Former Executive Secretary of the UN Economic Commission for Africa
Murray McCully, Former Minister of Foreign Affairs of New Zealand
Mari Pangestu, Former Minister of Trade from Indonesia
Andris Piebalgs, Former EU Commissioner for Energy and for Development
Lapo Pistelli, Former Deputy Minister of Foreign Affairs of Italy and Executive Vice President, International Affairs, ENI
Teresa Ribera, Former Secretary of State for Climate Change of Spain
Bill Richardson, Former US Secretary of Energy
Izabella Teixeira, Former Minister of the Environment in Brazil
Maria van der Hoeven, Former Executive Director of the International Energy Agency
Eirik Wærness, Senior Vice President and Chief Economist, Statoil
Lei Zhang, Chief Executive and Founder of Envision Energy
Peter Fischer, Deputy Director-General for Energy and Climate Policy and Export Control at the German Federal Foreign office
Hans Olav Ibrekk, Policy Director for Energy and Climate, Norwegian Ministry of Foreign Affairs
Fatima AlFoora AlShamsi, Assistant Under Secretary for Electricity and Future Energy, Ministry of Energy and Industry, United Arab Emirates
The full list of expert panel members, and further information about the Commission can be found at www.geopoliticsofrenewables.org.