IRENA Encourages UAE Youth to Create Tomorrow's Energy Solutions
IRENA offers renewable energy information, hands-on activities, and access to industry experts at the Think Science Fair
Abu Dhabi, United Arab Emirates, 05 May 2015 – As Emirati youth gather today in Dubai to spark the scientific innovations of tomorrow, the International Renewable Energy Agency (IRENA) encourages youth participation in the renewable energy sector as a means to solve future challenges. The IRENA booth at the third Think Science Fair will offer activities and access to IRENA experts.
"I am consistently inspired by the energy and ideas of young people today," said IRENA Director-General Adnan Z. Amin. "We hope that IRENA's involvement in the Think Science Fair will encourage more Emirati youth to become scientists and leaders that take on environmental and energy challenges, incorporating renewable energy into viable solutions for the future."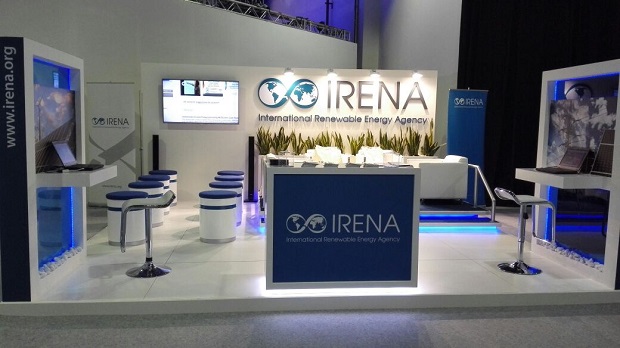 IRENA booth at Think Science
The Think Science Fair will be held in the World Trade Centre, Dubai, 5-7 May. The event aims to motivate and inspire UAE youth to pursue their curiosity and passion and to use problem-solving skills to tackle real-world problems. There will be 700 participants from high schools and universities, and the fair will include a recognition ceremony with representation from senior government officials.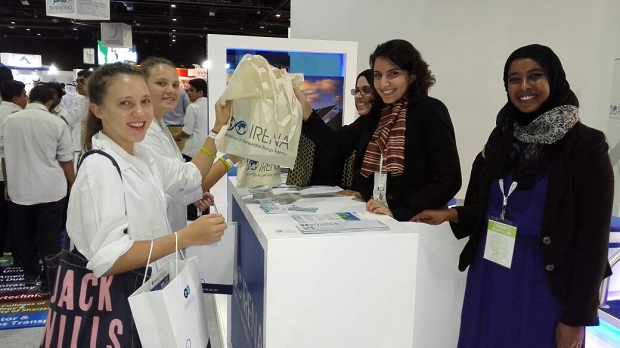 Students at IRENA's Think Science booth
IRENA recently conducted its first-ever Model IRENA programme in April, a youth initiative that brought together roughly 50 UAE students and young professionals to engage on pressing global energy and environmental challenges and to understand the dynamics of IRENA's institutional meetings. Along with promoting renewable energy, IRENA's outreach efforts in the UAE aim to strengthen awareness of the Agency's activities, and its role to promote the proliferation of renewable energy worldwide.
More information on Model IRENA.