Planning with Net-Zero Scenarios: Moving from Political Ambition to Country-Level Pathways

In 2015, the Paris Agreement ensured global commitments were made to reach net-zero carbon emissions by mid-century to limit global warming to 1.5°C and minimize its negative impacts on the ecosystem. In this context, the United Nations Framework Conventions on Climate Change (UNFCCC) has set a mechanism on the formulation and communication of long-term low greenhouse gas emission development strategies (LT-LEDS) to achieve targets set in the Paris Agreement.
On the 17th of December, the International Renewable Energy Agency (IRENA) and the United Nations Framework Convention on Climate Change (UNFCCC) hosted a high-level policy dialogue that aimed to bring together global experts and leaders to discuss a new institutional planning architecture that aligns long-term energy pathways to politically ambitious net-zero commitments.
As a key outcome of this event, the UNFCCC and IRENA will enhance cooperation in helping countries to align the LTES planning process with the LT-LEDS process by bringing the climate and clean energy transition communities together. As of today, 26 countries have submitted their LT-LEDS to UNFCCC in the lead up to the COP26, with many more expected to do so in 2021.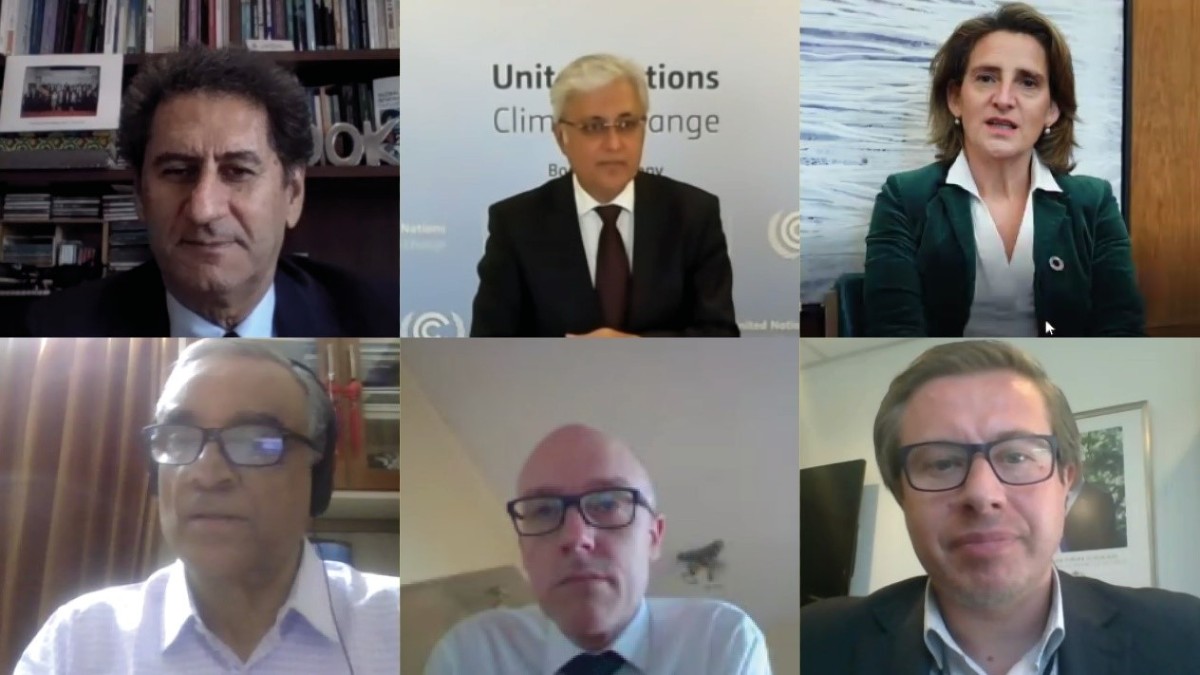 During the event, the participants discussed how effective use of Long-term Energy Scenarios (LTES) is critical for climate policy in devising the pathways towards climate neutrality. Moving from climate political ambition to country-level pathways will require that energy and climate scenario communities come together to integrate their long-term scenario-building exercises. High-level government officials drew attention to the critical importance of setting up a right governance framework that includes continuous stakeholder engagement – a key success factor in developing long-term scenarios that align with ambitious climate policy targets.
Experts from the UNFCCC, the World Resources Institute, and the 2050 Pathways Platform emphasized the importance of the governance framework to combine the two planning processes (LTES and LT-LEDS). Enhancement of scenario planning capacity, both in effective development and use, was mentioned critical.
Watch the event recording below:
This event was part of the activities led by IRENA under its Long-term Energy Scenarios Network - a global platform for scenario planning practitioners in the government sector to share their experience in the use and development of long-term energy scenarios for the clean energy transition. National energy planning offices and technical institutions supporting government in scenario planning are welcome to join IRENA LTES Network. For more information, please contact LTES@irena.org.
Please find the concept note and agenda of the meeting here.