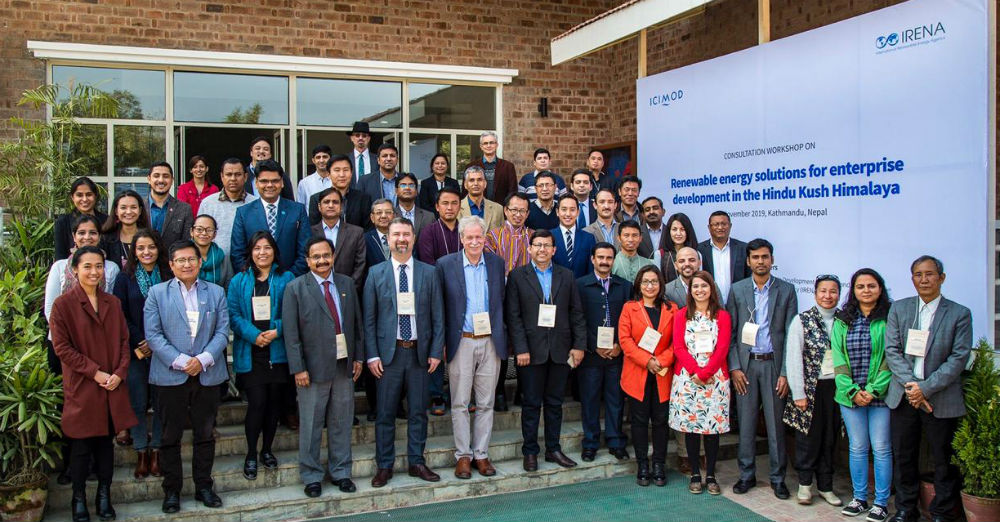 The Regional Initiative on Renewable Energy for Hindu Kush Himalayas is being jointly designed by IRENA and ICIMOD (The International Centre for Integrated Mountain Development) to advance the understanding of energy needs in mountain economy and communities for strengthening economic value chains and the opportunities offered by on- and off-grid renewable energy solutions.
IRENA and ICIMOD are conducting a comprehensive scoping exercise to assess key economic value chains in the Hindu Kush Himalayas Region from an energy perspective, so as to identify the gaps and the potential for on- and off-grid renewable energy solutions. The scoping exercise will help in identifying the potential areas for action to develop the ecosystem for deploying renewable energy solutions.
In an effort to consolidate the draft actions identified through the scoping exercise, IRENA and ICIMOD organised a Consultative Workshop in Kathmandu, Nepal on 20 November 2019. Participants included governmental agencies, development partners, international and regional organisations, renewable energy practitioners and developers from the region. The outcomes of this workshop will provide a basis for developing a Regional Action Plan for Hindu Kush Himalayas region.
---