Capacity Building Course-Variable Renewable Energy Integration in Central America
5-9 October 2015
Madrid, Spain
This training course is part of the Capacity Building pillar of the Clean Energy Corridor for Central America (CECCA). This pillar aims in general at building capacities for planning, operating, maintaining and governing power systems with higher shares of Variable Renewable Energy (VRE). Building on stakeholder consultations in the region, two priority areas to initiate the implementation of the capacity building pillar of CECCA have been identified: 1) use of tools and operating practices and strategies; and 2) assessment, design and implementation of rules and regulations for the integration of VRE at the national and regional level.
This training course focused on best practices, strategies and on the use of tools in the system operator control room regarding the operation of power systems with medium to high penetration of VRE. According to the evolving needs and coordinated implementation of the CECCA's activities, this training course is first in a series. It is contributed to building the skills of system operators for reliable operation of a power system with high shares of VRE and to providing the necessary awareness about barriers, best practices, real possibilities and needs to facilitate the reliable integration of the upcoming connections of solar PV and wind projects to the Central American regional grid. The capacities built lay the foundations for a better understanding and participation of regional and national operators and regulators in the subsequent activities of the CECCA, while also providing hands-on experience and a leading role in reinforcing and building their own technical system.
The course has been designed and organised by REE and IRENA, and conducted by experts from REE. REE is the Transmission System Operator (TSO) of the Spanish electricity system and plays a key role in the process of integrating high shares of variable renewable energy in the Spanish electricity system while maintaining high levels of reliability, security and quality of supply.
Participants included the Central American regional system operator (EOR), the regional power system regulator (CRIE) and representatives from all national operators in each of the six countries connected to the Central American Electrical Interconnection System (SIEPAC).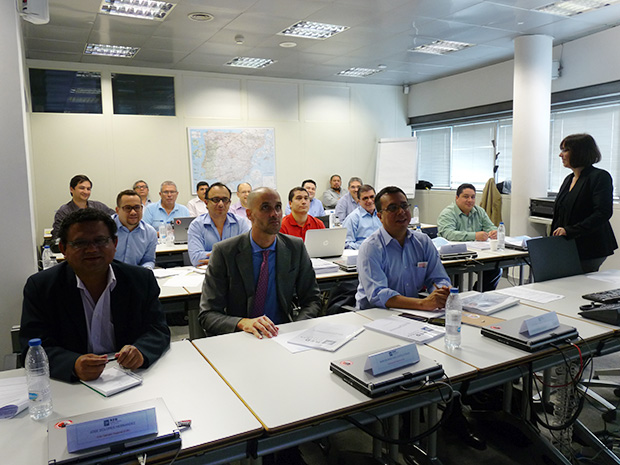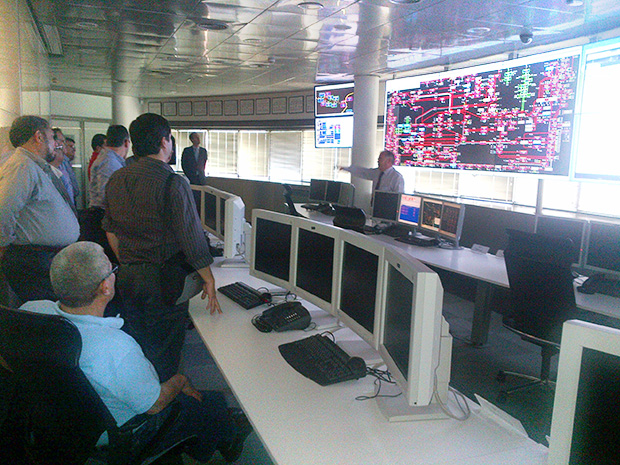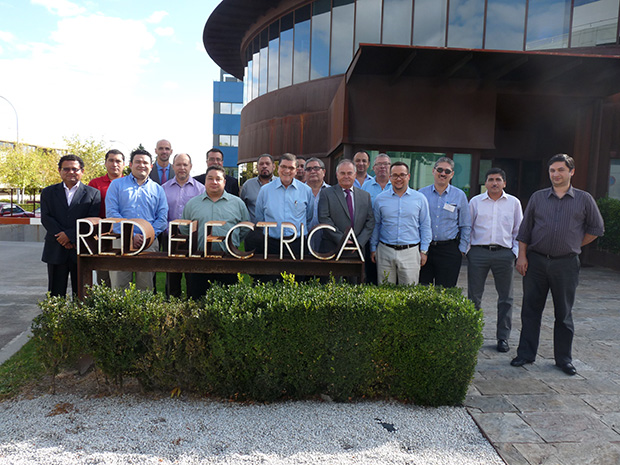 The course took place from 5-9 October. Its contents are summarised here below:
1. Fundamentals of renewable energy technologies and their evolution, with special focus on solar PV and wind energy.

2. Typical behaviour of VRE connected to the electricity system.

3. Main barriers and best practices for VRE integration in interconnected and isolated electrical systems. This component included an in-depth description, analysis and discussion on the following themes: VRE contribution to demand coverage, generation predictability and variability, behaviour through faults in the grid, dispatchability of the electricity generation mix, variable renewable generation curtailment.

4. Visibility, situational awareness and controllability of VRE generation. This component included an in-depth description, analysis and discussion on the following themes:
accurate real-time information on the status of all system-relevant components and appropriate control tools and practices to ensure security of supply with high shares of VRE;
advanced decision support tools for maximum VRE integration;
effective utilisation of phasor measurement units (PMOs) data;
control centre structure and nature of telemetry information received and commands sent by TSOs to VRE power plants or power plants' clusters to allow for effective controllability. Functions and requirements of generation control centres.
Influence of VRE and distributed generation in voltage control. Methodologies and practices for voltage control.
Balancing services and contribution of VRE.
Role and importance of technical requirements for VRE generators. Design process of the requirements: National case study (studies of maximum share of variable renewable energy under secure conditions); actors involved; stages; technical tools, system model and simulations used; duration; etc.
5. Forecasting of VRE generation. This component included an in-depth description, analysis and discussion on the following themes:
system and tools based on centralised wind power forecasting from multiple providers and the methodology to consolidate them into a single forecast for better performance;
integration of variable renewable energy forecasting data with other tools and processes for real-time system operations in the control room:
deterministic and probabilistic reserve planning
forecast of possible future generation scenarios