IRENA Council Discusses Agency's Contribution to Advancing Global Energy Transformation
Sixteenth Council to gather from 13-15 November 2018 in Abu Dhabi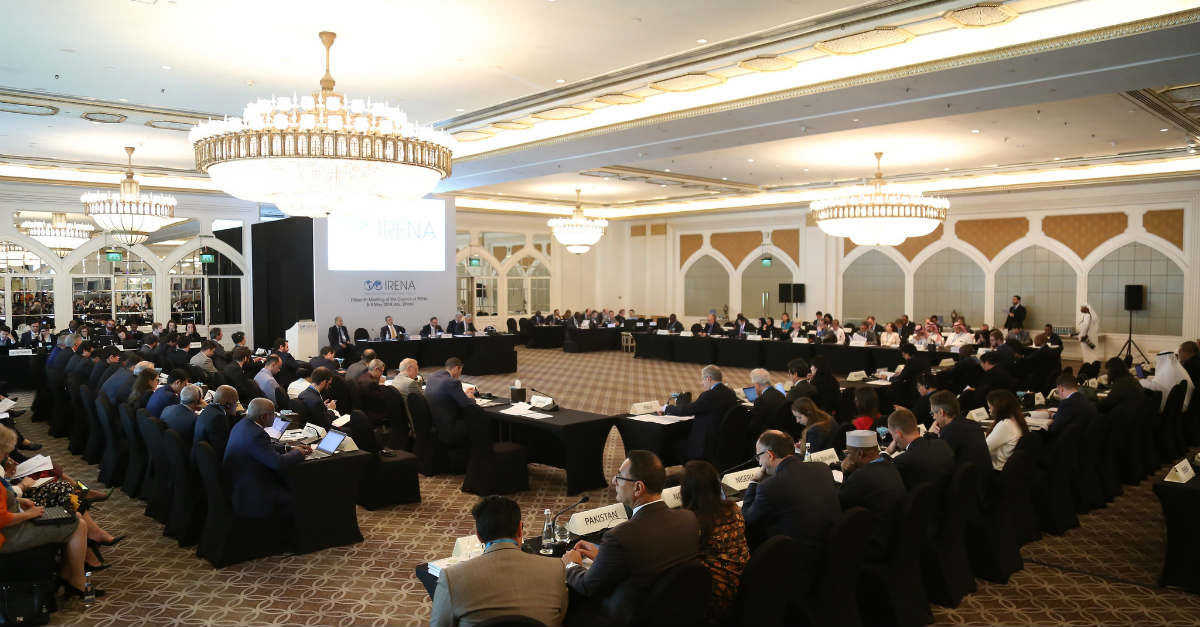 Abu Dhabi, United Arab Emirates, 12 November 2018 — Plummeting renewable energy costs, advances in technology, pressing demands for climate action, and a strong resolve by governments to provide universal access to sustainable energy have put renewable energy into the global spotlight as the most cost-effective pathway to reduce carbon emissions, power growing economies, create jobs, improve health, and raise standards of living.
The Sixteenth Council of the International Renewable Energy Agency (IRENA) will meet this week in Abu Dhabi to discuss efforts to accelerate the global energy transformation and how the Agency can best support its Members to scale-up renewables. The Council will also take stock of the progress made in the implementation of IRENA's 2018-2019 work programme and budget, discuss the ongoing preparations for the IRENA Assembly in January 2019 and make its recommendations for the selection of a new Director-General. More than 350 government representatives from 110 countries, including 15 Ministers and high-level officials are expected to attend the meeting.
"We are witnessing an extraordinary energy transformation driven by an unprecedented growth of renewables, underpinned by a strong business case, enabling policies and technological innovations," says IRENA Director-General Mr Adnan Z. Amin. "Accelerated uptake of renewables is essential for global efforts to meet climate objectives. As the UN Intergovernmental Panel on Climate Change's (IPCC) recent report highlighted, we need to take action urgently to decarbonise the energy sector by accelerating the deployment of renewables and energy efficiency as the most effective and economically advantageous solution for achieving this."
"With this sense of urgency in mind, IRENA will continue to support its Members to harness their renewable energy potential and to prioritise renewable energy at the highest level on the global agenda." Mr Amin added.
In addition to administrative and institutional matters, the Council will discuss programmatic activities including off-grid renewable energy solutions, corporate sourcing of renewables, IRENA's Clean Energy Corridors initiatives and emerging solitions for power sector transformation.
Two special side-events will showcase some of IRENA's ongoing work. In the side-event on flexibility in the energy transition, a new IRENA tool will be presented that assists Member countries in integrating solar and wind energy in power systems. A second side-event will discuss initatives to streamline project financing for renewable energy projects. To support the deployment of renewables in developing countries, IRENA and the Abu Dhabi Fund for Development will announce the opening of the seventh cycle of the IRENA/ADFD Project Facility, a scheme that provides concessional funding for renewable energy projects.