IRENA and Mission Innovation to Work Together on Renewable Energy Innovation
>Cooperation to focus on accelerating innovation through knowledge exchange and cross-border collaboration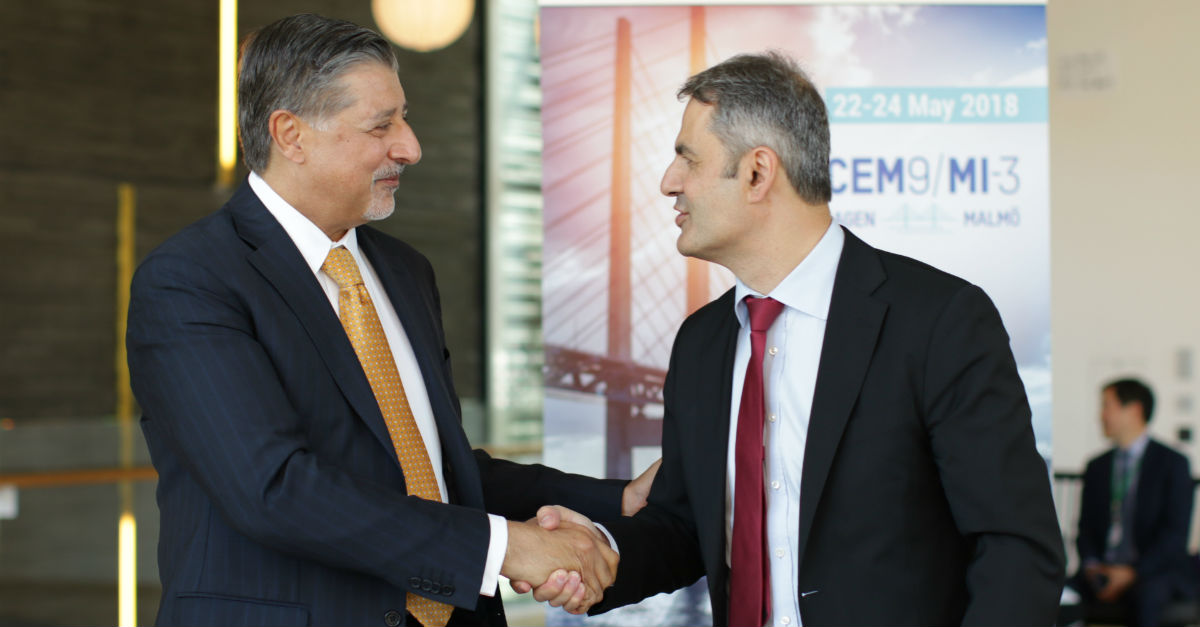 Malmö, Sweden, 24 May 2018 – At the 3rd Mission Innovation Ministerial, the International Renewable Energy Agency (IRENA) and Mission Innovation, an initiative of 22 countries and the European Commission working to reinvigorate and accelerate clean energy innovation, agreed to work together to scale-up the deployment of renewable energy technologies through knowledge sharing on innovation data, trends and priorities. Mr. Ibrahim Baylan, Minister for Policy Coordination and Energy in Sweden, on behalf of Mission Innovation, and Mr. Adnan Z. Amin, Director General of IRENA, signed today a letter of intent to that effect.
"Innovation is at the heart of the global energy transformation, not only in terms of technological advancements but also in policy, finance and business." said IRENA Director-General Adnan Z. Amin.
"By collaborating with Mission Innovation, we can bring together the knowledge, data, convening power and experiences of the two organisations to create innovative approaches to develop the energy system of the future," he added.
Speaking on behalf of Mission Innovation, Mr. Ibrahim Baylan said: "There is an urgent need to accelerate clean energy innovation. The member nations can do this better and faster with the global collaboration of the Mission Innovation. Likewise, the Mission Innovation itself stands stronger when collaborating with other international organizations in the clean energy field.
"I am therefore very pleased to announce that we have signed letter of intent for collaboration between the Mission Innovation and the International Renewable Energy Agency," continued Minister Baylan, "and I am confident that this cooperation will benefit both our organisations."
IRENA's analysis shows that energy efficiency and renewable energy can achieve 90 per cent of the emissions reductions needed by 2050 to decarbonise the energy sector in line with the objectives of the Paris Agreement. However, to meet these goals the speed of renewable energy deployment must increase by at least a factor of six.
Fostering system wide innovation will be key to scaling up the share of renewables in the global energy system, based on IRENA's analysis. While technology innovation is central to progress, identifying new policy, market and business approaches is equally necessary.
Key areas for collaboration include:
Tracking Innovation Progress:Working together in order to improve the quality of data and insights on progress in renewables and energy system technologies and better inform high-level decision-making processes related to clean-energy innovation.
Strengthening cross-border collaboration on innovation: Identifying research priorities to support RD&D in key technology areas, monitoring technological evolution, and identifying relevant innovation gaps.
Sharing insights and knowledge on innovation policy priorities and strategies: Leveraging IRENA's data, tools and reports to inform Mission Innovation activities and priority areas.