SIDS Signal High Ambition to Address Climate Change and Scale-Up Renewables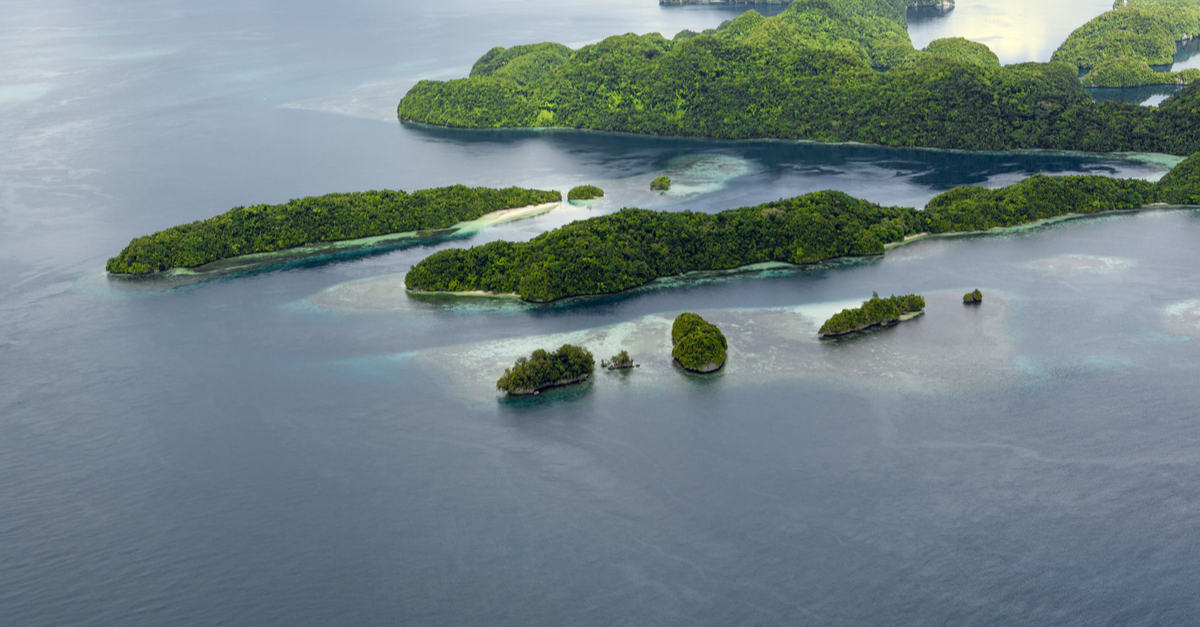 Male, Maldives, 13 October 2017 — Ministers and senior officials representing 30 countries and organizations from across the world met in Malé, Maldives, signalling the determination of small island developing states (SIDS) to strengthen global efforts to address climate change and accelerate renewable energy deployment. The inaugural meeting of the Initiative for Renewable Island Energy (IRIE) was hosted by the Government of the Maldives, in its capacity as Chair of the Alliance of Small Island States (AOSIS), in partnership with the International Renewable Energy Agency (IRENA).
Small island developing states have been early and committed adopters of renewable energy, seeking to develop their economies with cost effective, renewables-based energy systems, while enhancing energy security, national resilience and climate adaptation. Just over two gigawatts (GW) of renewable technologies are already deployed in SIDS, and at least six GW of additional capacity is envisaged under Nationally Determined Contributions. A number of countries have plans to achieve 100 per cent share of renewables in the electricity mix.
"In the wake of a deadly hurricane season in the Caribbean and at a time when the resolve to tackle the climate crisis has been called into question, small islands are sending the world a clear message: we are seizing the promise of renewable energy to grow our economies today and build a better future for tomorrow," said Thoriq Ibrahim, Energy and Environment Minister for the Maldives and Chair of Alliance of Small Island States. "As Chair of AOSIS, Maldives has made leaving a lasting legacy of renewable energy infrastructure in small islands a priority and IRIE is how we are fulfilling that vision."
"Small island developing nations have been frontrunners in the global drive to scale-up renewables," said Adnan Z Amin, Director-General of the International Renewable Energy Agency, co-organisers of the event. "This meeting is further evidence of their collective commitment to strengthen the momentum of the global energy transition as they pursue economic growth, energy security and increased national resilience.
"This ministerial is also particularly timely as we are just a few weeks away from COP23 in Bonn, where the priorities of small island nations will take centre stage under Fiji's Presidency," added Mr. Amin. "We are committed to supporting the renewable energy ambitions of our island partners, through the SIDS Lighthouses initiative, as they take their energy transformation to the next level."
Despite progress, SIDS face financial and technical barriers as they transition their power, heating, cooling, and transportation sectors to renewable energy, many of which stem from their size, geography and limited capacity. Greater international cooperation can help overcome these barriers by enhanced collaboration and knowledge sharing, leading to improved economies of scale, reduced transaction costs and better enabling environments for donors and investors.
IRIE works to enhance AOSIS political coordination and outreach to development partners with a view to mobilizing the resources – finance, technology, and capacity building – required for the transformation of energy systems in SIDS. IRIE also works to amplify the success of SIDS focused initiatives, such as IRENA's SIDS Lighthouses.
"Small islands contribute a miniscule fraction of global emissions and yet we have taken the lead in committing to some of the most ambitious clean energy plans in the world," continued Minister Ibrahim. "IRIE is a testament to island leadership and the important role the Maldives has played in the international effort to tackle climate change for over three decades."
AOSIS is an organization of 44 low-lying island and coastal nations from around the world that are among the most vulnerable to the impacts of climate change. The IRIE meeting was made possible by support from Italy and the European Union.
###
About the International Renewable Energy Agency (IRENA)
IRENA is mandated to be the global hub for renewable energy cooperation and information exchange by 152 Members (151 States and the European Union). 28 additional countries are in the accession process and actively engaged. IRENA promotes the widespread adoption and sustainable use of all forms of renewable energy, in the pursuit of sustainable development, energy access, energy security and low-carbon economic growth and prosperity. www.irena.org
Contact information:
Timothy Hurst, Chief Communications Officer, IRENA, thurst@irena.org; +971 2 417 9000
Michael Crocker, AOSIS Communications, michael.crocker@aosis.org
Stay in touch with IRENA at www.twitter.com/irena and www.facebook.com/irena.org