World's Top Energy Modellers Gather in Abu Dhabi for 34th Annual International Energy Workshop
Leading global energy modelling conference held in the Middle East for the first time
Abu Dhabi, U.A.E., 02 June 2015 – More than 200 global energy scholars and researchers will gather tomorrow at the Dusit Thani in Abu Dhabi to attend the 34th annual International Energy Workshop (IEW), the world's leading energy modelling conference. This year's conference, hosted by the International Renewable Energy Agency (IRENA), is the first in 34 years to be held in the Middle East. In doing so, the IEW community seeks to strengthen its engagement in the MENA region and gain first-hand experience with the UAE's economic and renewable energy industry developments.
"In this time of environmental and economic constraints, energy modelling is becoming an increasingly important tool for addressing the complexities of energy planning and policy making," said IRENA Director-General Adnan Z. Amin. "The IEW provides a venue for scholars and researchers to compare their work, discuss diverging views of future energy developments and observe new trends in global energy production and consumption. It is an unparalleled forum to advance this vital field of work."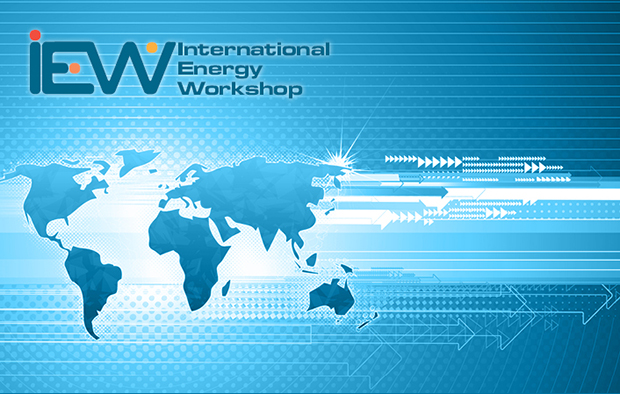 This year's workshop focuses on low carbon technologies, Gulf energy landscapes in the global economy and international climate policy, featuring speakers from IRENA, Harvard University, Masdar Institute, Chatham House and the International Energy Agency, amongst others.
"The IEW has been an effective network of researchers across the world in the field of energy and climate analysis for well over three decades," said Bob van der Zwaan, Co-Director of the IEW. "We are extremely happy this year's event is hosted by IRENA in Abu Dhabi, not only because IRENA has so quickly developed into the principal international organisation dedicated to renewable energy technology, but also because it will allow IEW to extend its community to include scientists, policy makers and industrial representatives from countries in the pivotal regions of the Gulf and the Middle East."
Over the three-day programme, nine keynote speakers will cover the main themes in three plenary sessions. Roughly 100 papers will be presented in parallel sessions focusing on a wide array of topics, including energy supply and price forecasts, energy savings and efficiency, renewable and innovative energy technologies, environmental and climate policy, and the intersection between energy analysis, economics, and the natural sciences.
The first IEW was organized in the U.S. in 1981 and has since been held in Europe, Asia, Africa and now the Middle East.
Event information: http://irena.org/iew/ and http://www.internationalenergyworkshop.org
About the International Renewable Energy Agency (IRENA)
The International Renewable Energy Agency (IRENA) is mandated as the global hub for renewable energy cooperation and information exchange by 140 Members (139 States and the European Union). Roughly 32 additional countries are in the accession process and actively engaged. IRENA promotes the widespread adoption and sustainable use of all forms of renewable energy, including bioenergy, geothermal, hydropower, ocean, solar and wind energy in the pursuit of sustainable development, energy access, energy security and low-carbon economic growth and prosperity. www.irena.org
Contact information:
Timothy Hurst, Chief Communications Officer, IRENA, thurst@irena.org
T: +971 2 417 9966; M: +971 5 667 70116
Stay in touch with IRENA at www.twitter.com/irena and http://www.facebook.com/irena.org