Global Community Urges Energy Transition Action After COP26
Ministers, heads of international organisations, and private actors welcomed commitments made in Glasgow but stressed the need for urgent action as they debated outcomes of COP26 and the High-Level Dialogue on Energy (HLDE), at a high-level meeting convened by IRENA during its recently concluded 12th Assembly.

Francesco La Camera, IRENA Director-General, and Alexandra Hill Tinoco, Minister of Foreign Affairs, El Salvador, and President of IRENA Assembly, opened the high-level virtual event and welcomed delegates from governments, intergovernmental entities, and the private sector. While the panel agreed that COP26 was successful in keeping 1.5 alive, it urged countries to ensure promises on energy related emission reductions are kept.

"We still have a lot more work to do," said Mr. La Camera in opening remarks, reminding speakers of the Assembly's 'from commitment to action' theme. "Even if every commitment made at the HLDE and COP26 is fulfilled, we are falling short of what is needed to achieve. We can no longer continue with business as usual if we are to live in a world that is safe, resilient and prosperous for all."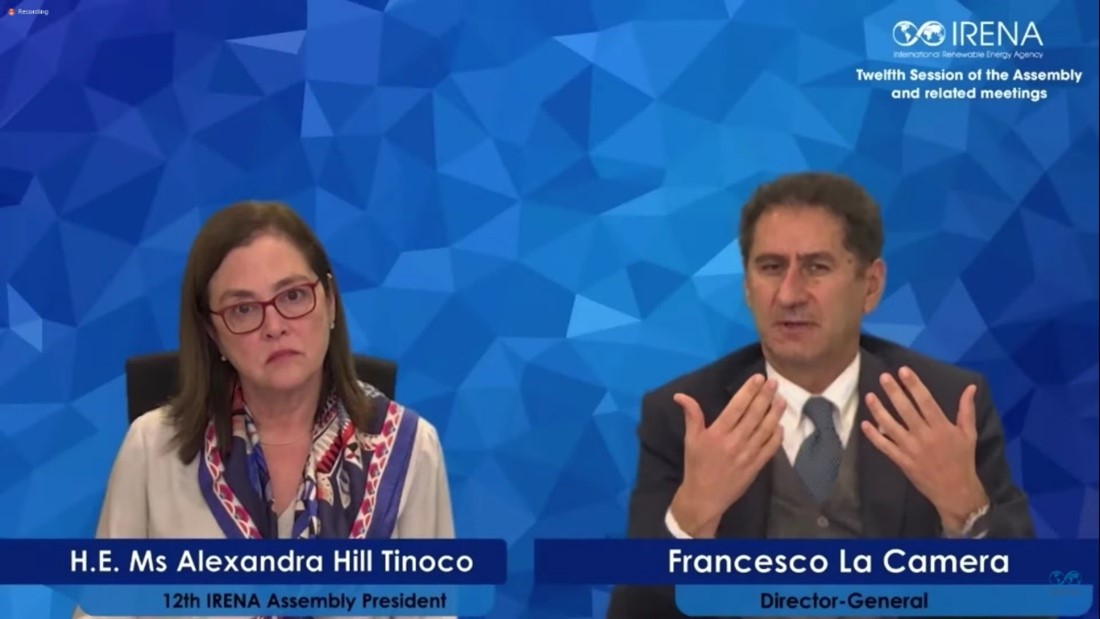 Ms. Tinoco said that the ambitious NDCs (Nationally Determined Contributions) submitted by nations at the COP26 confirm that all regions share the same sense of imperativeness but unfortunately these commitments are not enough to achieve the climate goals. "Further measures are required without delay. The transition of energy systems towards renewable, clean energy is inevitable," she added.

UN Secretary-General, António Guterres, called on governments and the private sector to form coalitions to help energy transition in developing countries. "What's needed is phasing out coal, putting a price on carbon, ending fossil fuel subsidies and ensuring support for a just transition," he said. Mr. Guterres commended IRENA's role in bringing together ministers of energy as well as all other vital stakeholders for this important discussion.
You can watch his full speech here.
Session moderator, CNN's Becky Anderson invited more perspectives on the opportunities and challenges associated with the implementation of COP26 outcomes.

Frans Timmermans, Vice President of the European Union, said international climate finance is key to managing overall climate risk, but it remains to be a challenge. He stressed the need to make significant cuts through stronger NDCs by the biggest emitters. "Major emitters, mostly the G20 countries who are responsible for 80% of emissions globally, need to do better mitigation to comply with the global goal of 1.5°C. The EU is doing its part in reducing emissions by 55% by 2030 but one of the key issues is speeding up the energy transition," he added.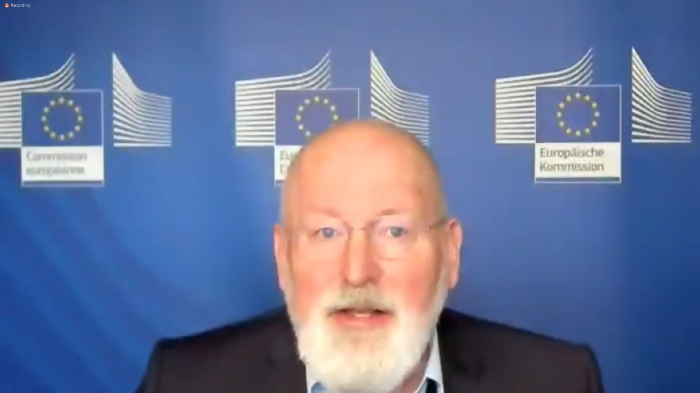 Amina Mohammed, Deputy Secretary-General, United Nations, said that coalition of public and private finance is crucial to scale up investments that support the most vulnerable nations and enable a just transition. "The SDGs (Sustainable Development Goals) are built on the principles of leaving no one behind. To close the energy gap by 2030 and provide energy access to 260 million people, we must work together with renewed urgency," she added.

Speaking on the vulnerability of developing countries, including Small Island Developing States, Molwyn Joseph, Minister of Environment for Antigua and Barbuda, said it is time for the developed countries to keep their promise on climate finance. "We must never forget climate justice," the minister added. "The case has to be made, that small island developing states and landlocked developing countries must be placed at the top of the agenda."

UAE Minister of Climate Change and Environment Mariam Almheiri said the country has been a leader in accelerating energy transition. "UAE became the first country in the MENA region to promise net zero by 2050, at COP26." she added.

At COP26 countries made bold commitments to reducing methane emissions, reversing deforestation, aligning the finance sector with net-zero by 2050 including an end to overseas coal financing and the phase down of coal.

UK Energy Minister Greg Hands said: "Major announcements were made at COP26 in critical areas on deforestation and power generation. Yet it is a fragile win. 1.5°C lives, 1.5°C is alive, but we cannot be complacent. It will only survive if we keep our promises and increase our ambition. Over the next year the world must come together to turn commitments into action."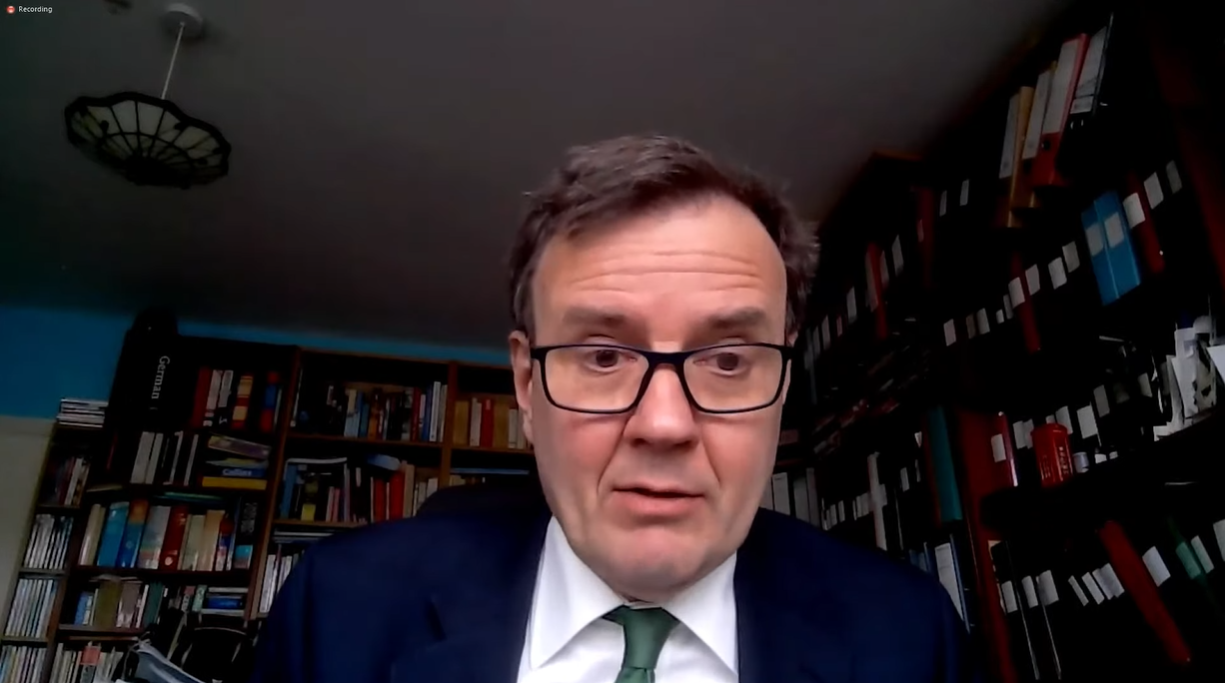 In closing, the panel agreed that countries must maintain the urgency to honour the promises made at COP26, as we approach COP27 in Egypt this November.

Mohamed Shaker El-Markabi, Minister of Electricity and Renewable Energy, Egypt, and Vice-President of the IRENA Assembly, said that he hopes COP27 will be another landmark in energy transformation, moving from preparation of decisions to the phase of implementing these initiatives.

"Africa is one of the continents that will be impacted the most by climate change," the minister said. "As host of COP27, our vision is to move to an implementation phase, improving access to electricity, energy efficiency and further increase climate ambitions," he added.