Global Youth Call for a Just Energy Transition at IRENA Eleventh Assembly
"We must act today to ensure the world we leave to our children and grandchildren is prosperous, equitable and sustainable," said IRENA Director-General Francesco La Camera, addressing more than 400 young participants from 100 countries at the second IRENA Youth Forum.
The Forum took place during the recently concluded Eleventh Assembly of IRENA, which welcomed more than 2000 global energy, policy and environment leaders from around the world to discuss the energy transformation in the context of the global response to COVID-19, net-zero policy making and finance and investment needs.
"Youth across the world have been active contributors to the shifting narrative on sustainability and climate action. You are using your voices to raise awareness and demand action. And you are being heard," he added. The outcomes of the second IRENA Youth Forum, held on January 14, 2021, were reported to the IRENA Membership on the last day of the Assembly.
Jasper Mallonga, a mechanical engineer and winner of the IRENA Youth Video Contest, moderated discussions centered around the theme 'Promoting an Inclusive and Just Energy Transition'. "Today we are a representation of youth from every corner of the world. Not even a pandemic can stop us from building our renewable energy future," he said, reflecting the collective determination of today's youth to ensure their voices are heard.
Participants also listened to remarks from the representatives of three working groups that took place ahead of the Forum. The workings groups focused on overcoming key social challenges through renewables, including in the health and humanitarian sectors; creating opportunities for the youth, addressing gender equality, job creation and education; and promoting youth voices and work, such as community engagement and research.
Dr Kandeh Yumkella, Member of Parliament in Sierra Leone, provided his feedback on the working groups' findings, highlighting the nexus between education, food, healthcare and the energy transition. He also stressed the need for future energy entrepreneurship, something he believes is critical to creating a sustainable future.
— IRENA (@IRENA) January 14, 2021
The Forum, which adopted a townhall format, offered young people with an opportunity to address other prominent leaders and advocates of the energy transition as well, including the Minister of Energy and Mining of Burkina Faso, H.E. Bachir Ismael Ouedraogo, the Director of the Department of Public Health and the Environment at the World Health Organisation, Dr Maria Neira, the Director General at the Directorate-General Energy at the European Commission, Ms Ditte Juul Jørgensen, and the former EU Commissioner for Climate Action and Energy, Mr Miguel Arias Cañete.
Dr. Maria Neira spoke about the need for decentralised energy solutions to solve energy access issues, especially in healthcare. Accelerated, healthy energy transition is crucial, she stated. "We now realise even more how vulnerable we are and how access to clean energy is key to reduce air pollution and improve our health."
— IRENA (@IRENA) January 14, 2021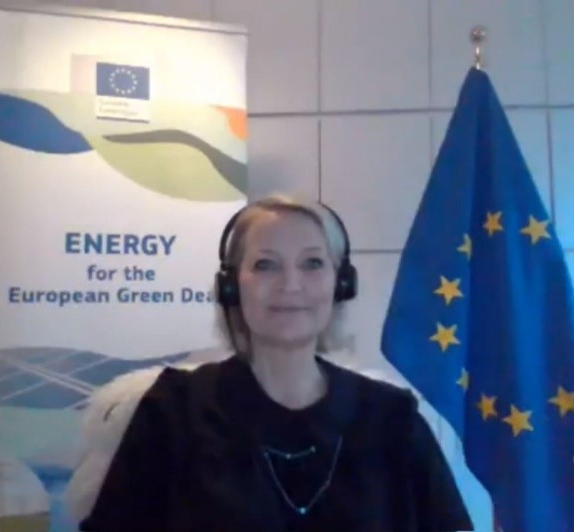 For her part, Ms Ditte Juul Jørgensen, Director General at Directorate-General Energy, European Commission, said that the world has a responsibility to find solutions in countries where the energy transition is particularly challenging, hoping that some of the things being done in Europe can benefit other countries that are trying to apply a similar approach.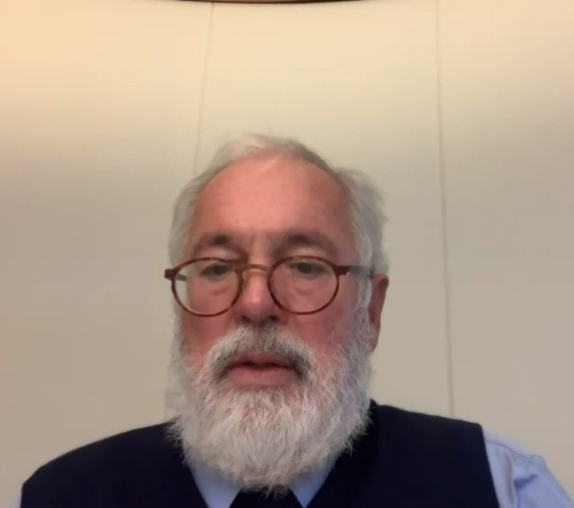 Mr Miguel Arias Cañete, the Former EU Commissioner for Climate Action and Energy outlined that it is not easy for developed countries to make the energy transition just. It is not easy to decarbonise and fulfill the Paris Agreement commitments. Yet, "technology will evolve, renewables are cheaper every day and it is marking the end of fossil fuels era," he said, concluding by inviting the youth to be active actors in the transition to a clean energy future.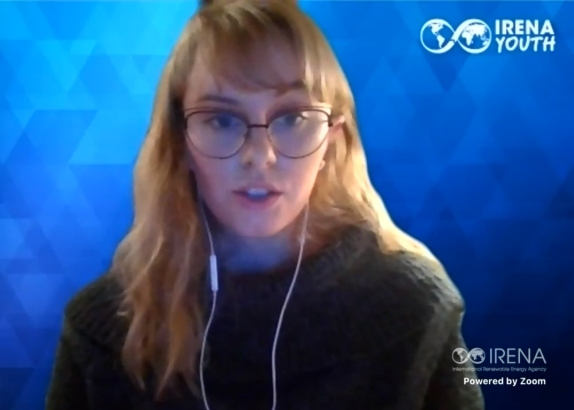 Reporting back from the third thematic working, Sofie Ryan- Øye, said: "I have heard a lot about what young people need to do, but I wish we could talk more about what policy makers can do to better integrate young people's views and how international organisations can listen to us better."
"As Youth you will always have a role to play in energy transition," reassured H.E. Bachir Ismael Ouedraogo, Minister of Energy and Mining of Burkina Faso, in response to concerns from young people about their involvement in the decision-making process. "You as young people are the world's future leaders, but you must start today," he said, urging the youth to share their fresh perspective and innovative ideas which are of indispensable to the global energy transition.
In closing, Jasper Mallonga offered his concluding remarks: "We have started a very big spark today. Our generation is taking space, demanding, and actively seeking connections for collaboration. Despite being at the end of the IRENA Youth Forum, we are just beginning. I look forward to the bigger things we will do," he said.
Presenting the outcomes of the IRENA Youth Forum to ministers and decision-makers from the private and public sector on the final day of the IRENA Assembly, Ms. Kervelle Baird from Trinidad and Tobago said: "We ask IRENA to continue the promotion of the IRENA Youth Forum as an inclusive platform for the continuous and meaningful engagement of future decision makers."
— IRENA (@IRENA) January 14, 2021
To access the full recording of the second IRENA Youth Forum, click here.