Opening IRENA's Doors to Students this Summer
"He seeks an entry-level job to get experience, but he cannot get an entry-level job without experience," the zen master riddles to his disciple in a humorous viral video, but for many young people this conundrum is a perplexing reality. Around the world millions of young people seek meaningful work experience but struggle to find employers willing to take a chance on them.
Though hiring the young and inexperienced presents risks, it also holds great rewards — fresh ideas, enthusiasm, and new skills. IRENA's exciting new programme for undergraduates in the United Arab Emirates, GROWTH@IRENA (PDF), aims to attract motivated and inspired students looking to gain work experience in an international organisation.
What IRENA's looking for
Students in the GROWTH@IRENA programme will be embedded across the Agency, in all of its divisions, learning from our experts and performing real work. Given the broadness this entails, IRENA is looking for students passionate about renewable energy currently enrolled in a UAE undergraduate program in a range of fields, including engineering, economics, development, international affairs, finance, business administration, communications.
The programme will run in July and August 2017 and selected students will perform duties relevant to their academic interests and/or field of study for a period of 4-6 weeks.
To be considered for the programme, prospective trainees must submit their application by 6 April 2017 to GROWTH@IRENA.org, and include:
A Curriculum Vitae, clearly stating their university, graduation year, major, languages spoken and written, and any relevant work experience.
A 400-word letter of intent highlighting their motivation to work at IRENA, and the added value of their contribution to the Agency.
A passport photo.
A copy of their national ID and valid passport (including the visa page).
Any other documentation which may add value to their application.
Please note that only shortlisted candidates will be contacted for an interview by the end of May 2017, with selected applicants getting the opportunity to be part of the IRENA team.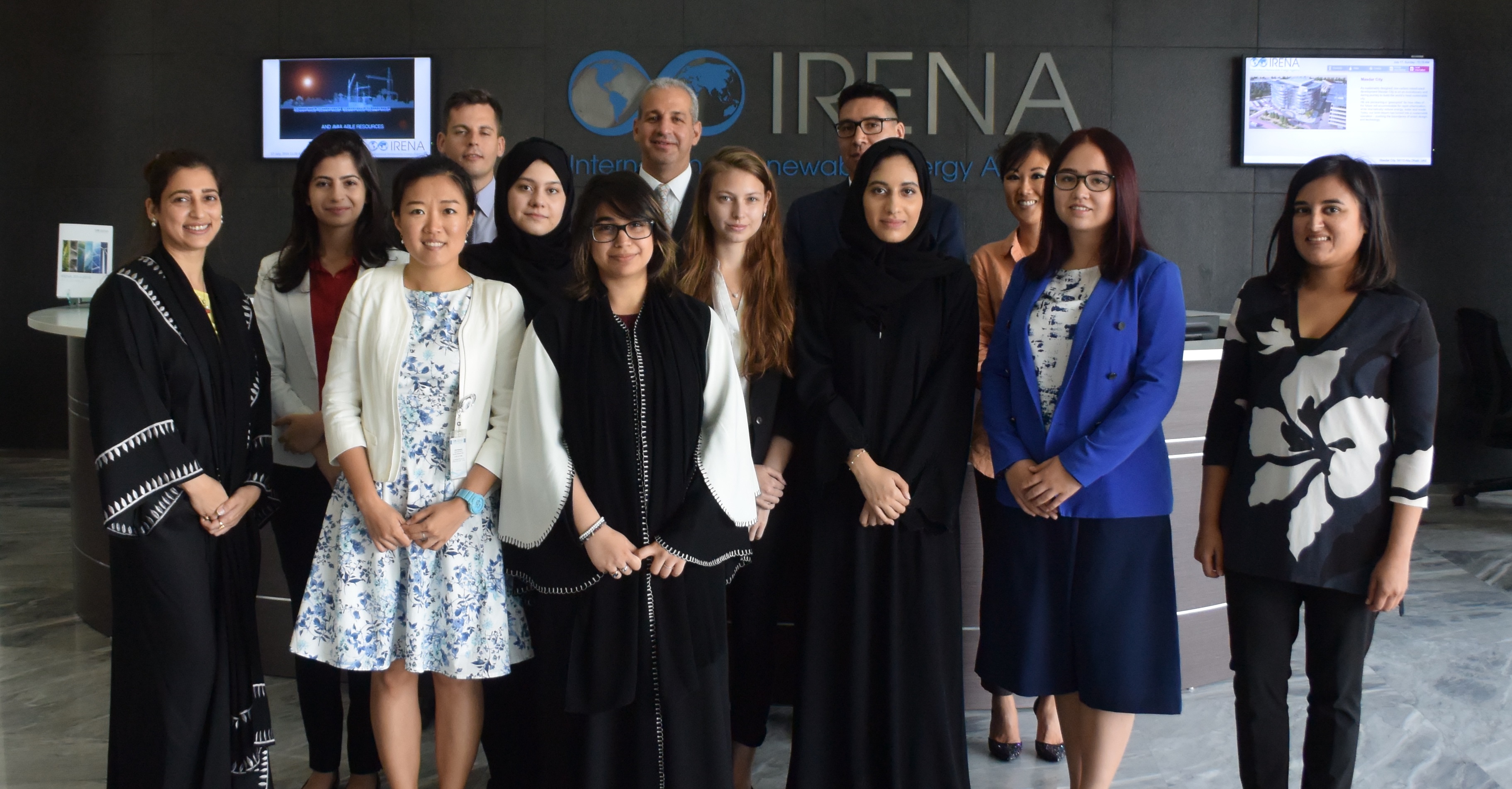 Last year's cohort of trainees — IRENA's pilot of the project.
---