Presentation of 'A New World: The Geopolitics of the Energy Transformation' report in New York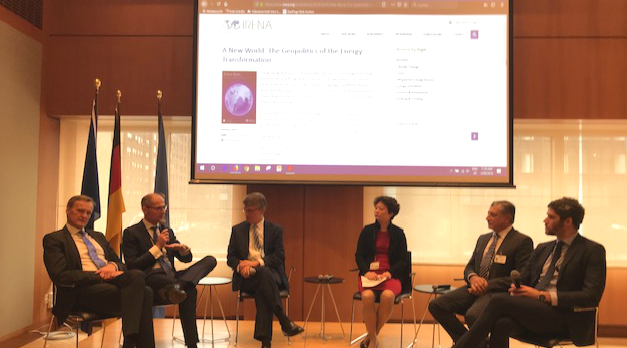 The Global Commission on the Geopolitics of the Energy Transformation was established by IRENA with the support of the Governments of Germany, Norway and the United Arab Emirates, to explore the degree to which energy transformation in the age of renewables will reshape power relations, promote new patterns of trade and address root causes of geopolitical instability.
Composed of prominent leaders from a range of geographical and professional backgrounds across the fields of energy, politics, international affairs, economics, trade and development, the Global Commission's recently published report examined these issues in great depth. It highlights that a shift to renewables will deliver greater energy independence and enhanced energy security to many countries, whilst underpinning socioeconomic development and climate mitigation around the world.
At this interactive high-level event Adnan Z. Amin, Director-General of IRENA and member of the Commission discussed the key findings of the report, highlighting both the opportunities and threats presented by renewables-based energy system. The event provided an opportunity for participants to exchange views on the key issues presented.
The event was organised by the International Renewable Energy Agency (IRENA), the United Nations Department of Economic and Social Affairs (UN DESA), and the Permanent Missions of Germany, Norway and the United Arab Emirates. It was hosted by the Permanent Mission of Germany to the United Nations at German House, 871, United Nations Plaza, NY
See the Event Agenda
For more information on the event, contact: nyoffice@irena.org
When: 10:30-11:45, 29 March 2019
Where: German House, 871 United Nations Plaza, New York